Ask Us About Carleton
Every year, students have a lot of questions when they begin university in the fall. To help you get the answers you need, and to virtually welcome you to the Carleton community, we've launched our annual Ask Me Campaign digitally!
As you start the term, faculty and staff will be displaying virtual Ask Me buttons on their departmental social media profiles to signal that they are here to answer any questions you may have and ensure that you get the support you need to make a successful transition into university.
Explore Our Student Services
We're here to help you succeed online!
Use our services search to explore our many support services.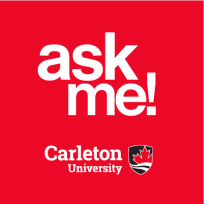 Ask Me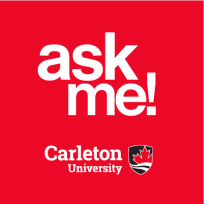 AskMe
What can we help you find?