Service Summary
The Unified Support Centre (USC) is a volunteer-supported CUSA department. The Foot Patrol service cluster is offered by USC, offering evening-focused safety related supports. The USC strives to offer direct, timely, and substantive support to the Carleton community.
Check out their Foot Patrol services below or visit their websitefor a comprehensive service list! Links to common USC forms can also be found through their Linktree.
The USC is always looking for student volunteers! If you'd like to positively contribute to student services at Carleton University, complete the volunteer interest form, send an email, or drop by their office at 314 Nideyinàn!
Operational Hours
September 1 to April 30:
All services: 6:00 p.m. to 2:00 a.m., seven days a week
May 1 to August 31:
All services: 4:00 p.m. – 12:00 midnight, seven days a week
Foot Patrol Service Cluster
Safe Walk
USC-Foot Patrol offers safe walks on campus and up to an hour off campus. Safe walks consist of two USC-Foot Patrol volunteers accompanying you to your destination on foot or using public transit. To request a safe walk, please call 613-520-4066 or drop by the USC office at 314 Nideyinàn during their operational hours!
If you're uncomfortable with being accompanied by two USC volunteers while they are wearing their USC-Foot Patrol uniforms, they can still help. Just ask them for a plainclothes safe walk and they'll remove their vests and utility pack.
Walk and Talk
The Walk and Talk line offers an alternative to the USC's safe walk service by giving you the option to chat with a USC volunteer over the phone until you reach your destination. To request the Walk and Talk service, give them a call at 613-520-4449 during their operational hours!
Borrow a First Aid Kit
The USC lends a variety of first aid kits to any Carleton University student or group seeking to borrow one for the duration of their event, activity, or outing. A Borrow a First Aid Kit inventory list, containing a list of available kits and their respective contents and dimensions, is available on their website. To sign out a kit, please complete the Borrow a First Aid Kit Request Form or drop by the USC office at 314 Nideyinàn during our operational hours!
Event Teams
The USC also offers both on and off campus event teams. For smaller on-campus events, a USC-Foot Patrol team can drop by or attend to offer safe walks. At larger, usually off-campus events, their Guardian Program event team is able to assist by offering support and direction to attendees while helping event organizers ensure that all individuals return home safely. To inquire about having a USC-Foot Patrol or Guardian Program event team attend your event, please email usc@cusaonline.ca a week or more in advance of your event.
To contact the USC directly:
Office: 314 Nideyinàn
Email: usc@cusaonline.ca
Phone: 613-520-4066
Follow the USC on Facebook.
Follow the USC on Instagram.
Follow the USC on Twitter.
Visit service web page exit
We're here to help you succeed!
Use our services search to explore our many support services.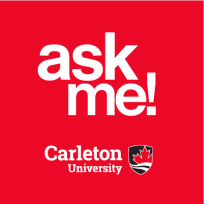 Ask Me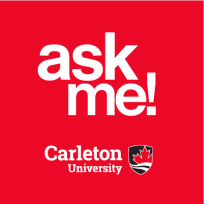 AskMe
What can we help you find?