It is the Paul Menton Centre's distinct pleasure to announce the 2021-2022 recipient of the Janice Elliot Student Service Bursary, Erica Pierre-Pierre.
While at Carleton, Erica has supported upwards of 20 courses as a PMC Volunteer Notetaker. Beyond her volunteering, Erica also maintains a firm connection with the Carleton community having worked at both the Campus Card Office and Athletics. It was through a co-worker that she initially learned about the PMC Volunteer Notetaking program and realized, "anybody can do that!" In each class she volunteers for, Erica goes above and beyond the usual expectations of a volunteer notetaker: volunteering for multiple courses each term, across various disciplines and often in areas where notetaking can be a challenge, consistently uploading her notes within the 48-hour deadline and always maintaining communication with the Notetaking team. Her work and dedication have helped to make lectures more accessible, and she is a joy for the Notetaking team to work with.
Erica graciously agreed to spend some time chatting with the PMC about her tenure as a volunteer, and when asked why she continues to volunteer each term, she lead with an awkward chuckle, "It's so easy!" Then asked, "Is that bad to say? It's just so easy to do." Erica went on to add that, "I guess, I believe that if you can do something to be helpful, if it's within your means, it's always worth it to try."
The PMC Volunteer Notetaking program is one of the most successful classroom notetaking programs in Canada, and one of the very few volunteer-based. Each year, the PMC Volunteer Notetaking program recruits upwards of 1000 volunteers across most courses being offered. The PMC is always recruiting and is always excited to welcome new volunteers to the team! The PMC is a strong supporter of experiential learning, enriched each year by the extraordinary of Carleton students.
It was the community aspect that Erica kept coming back to throughout her conversation with the PMC, noting that "it's a really nice community [where] students are empowered to help each other," when asked what her favourite part about volunteering is. Adding, "you gain so much by just putting yourself out there."
The Janice Elliot Student Service Bursary was endowed in 2016, in memory of Janice Elliot, a Carleton staff member for 27 years, until 2014 when she left to manage a cancer diagnosis. Even after her diagnosis, Janice found every way she could to balance her treatment while remaining at Carleton for as long as possible.
In her role as departmental administrator, Janice was very often the first face anyone would see at the PMC, and her devotion to the Carleton community and students never wavered. Janice once said that her job "is the best job in the world." This bursary commemorates her service to Carleton, our students and her implacable sense of humour.
The PMC is confident Janice would have appreciated Erica's dedication and work as much as everyone currently at the PMC does today. Congratulations Erica, and the sincerest of thanks for all that you contribute to the PMC and Carleton communities!
Recent Quote the Raven Posts
Read the latest from our student Bloggers
We're here to help you succeed!
Use our services search to explore our many support services.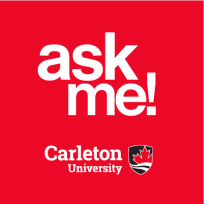 Ask Me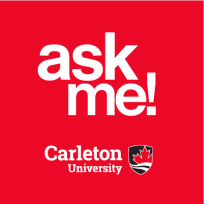 AskMe
What can we help you find?