With the term coming to a close and exam season only a month away, staying focused and being organized is crucial to achieving academic success and avoiding last-minute stressing.
I'm certainly no expert, but I love planning and staying organized. Here are some tips that have brought me success over the last three years of my degree.
Plan ahead.
Throughout the term, I love to rely on planning tools to keep track of tasks. It's simply impossible to keep track of all your assignments and classes mentally, so I would strongly recommend finding a planning tool that suits you.
I personally like to use multiple planning tools that complement each other, such as a physical calendar that I use for monthly planning, as well as a physical planner notebook that I use for weekly and daily planning. I also use the Calendar app for daily scheduling. But using multiple planning tools may be confusing for some, so try and use whatever works for you.
Creating a weekly schedule is important to give you a snapshot of all your tasks for the week. My weekly schedule usually has three components:
I note down all my classes for that week. If they are online classes, I note down how many minutes/hours of watch time I require.
Next, for each class, I note down all my deliverables for that week, including assignments and exams. Make sure to include due dates, and you can also note down how many hours or days you require to complete the task.
I also note down any readings that have to be completed that week. You may or may not require this, depending on whether your program has a lot of assigned readings or not.
If there are any tasks that were overdue from the previous week, jot those down too in the appropriate sections, so you don't forget about them.
With this, I now have a snapshot at all my tasks for the week ahead. From this weekly schedule, you can then assign each task (a lecture, reading, or assignment/exam prep) to each day of the week. Again, if you don't manage to complete a task on the assigned day, carry it over into the next day so you don't neglect completing it. I use the due dates to help me decide which day to assign a task to.
Always keep buffer time.
A little procrastination is inevitable and sometimes your mind just needs a break. Account for these unplanned breaks and if you think you can finish a task in two hours – assign three hours!
On the days leading up to exam week, I usually keep whole days "free" (no tasks assigned to that day), to allow me to catch up on tasks that I couldn't finish before.
Take breaks.
I sometimes use the Pomodoro technique, that involves a work period of 25 minutes followed by a five-minute break. I often change the work-break ratio depending on the nature of the task. For example, I sometimes use 30-minute work periods followed by 15-minute breaks. This provides me motivation for when a task is very difficult, or when I'm just not in the mood to work. Even though it may feel like I'm wasting time by taking longer breaks, this saves me so much more time that I might have spent procrastinating for hours and gets me to actually start working.
Taking breaks also allows you to work more effectively during your work periods. It is important to make sure you adhere to the work-break times you set. Make sure to not work during your breaks and to not get distracted during work periods.
Avoid using your phone while you work.
I know you've heard this countless times before but using your phone while working really does cause you to lose focus and you may end up procrastinating.
To help with this, I usually don't keep any work-related files on my phone so that I never have to touch my phone while I'm working. I also close or minimize all tabs on my laptop that I don't require for my work task. This allows me to segregate work and non-work and keep my focus on the task at hand.
Keep your workspace clean.
This is crucial for keeping your focus on the task at hand and keeping your mind at ease. If you have a workstation at home, such as a work desk, try to avoid keeping anything other than your work tools on it. Everything else can find its place in a drawer or shelf.
If you don't have a good workspace, find one! Avoid sitting on your bed or lying down whilst working as this has been shown to not aid focus. If you don't have a workstation at home, find a café or space on campus where you can work.
I hope you found these tips useful. All the best!
Recent Quote the Raven Posts
Read the latest from our student Bloggers
We're here to help you succeed!
Use our services search to explore our many support services.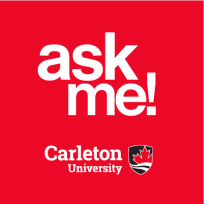 Ask Me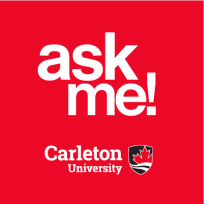 AskMe
What can we help you find?