We are thrilled to welcome our community (back) to campus!
Seeing new students navigate campus and explore services and activities for the first time alongside students returning to a familiar routine of classes and extracurriculars.
Whether you need help reaching your academic goals or managing your finances, want to get a head start on your career, are looking for ways to get involved or want to better manage your mental health and wellness, we're here to help.
The Current Students website is categorized based on five student success pillars – Academics, Finances, Employability, Campus Life and Wellness – designed to help you find the resources you need when you need them most. It's also a great idea to download the Carleton Mobile app – for easy access to your timetable, the campus map and news and events.
No matter where you're at in your Carleton experience, we're glad to have you with us this fall and we're here to support you.
It's normal to have a lot of questions when you first begin your studies at Carleton. To help you get the answers you need, and to welcome you to the Carleton community, we've launched our annual Ask Me campaign.
As you start the term, faculty, staff and student leaders will be wearing red Ask Me and displaying Ask Me signs in offices and on social media. Please feel free to approach anyone wearing a red Ask Me button to get the answers you need to make a successful transition into university.
Have a great term – we're thrilled to have you here.
Friday, September 1, 2023 in 360, Academic, Campus Life, CU Parents, Faculty, News
Share: Twitter, Facebook
We're here to help you succeed!
Use our services search to explore our many support services.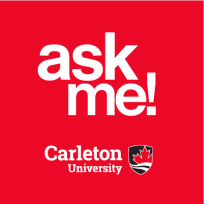 Ask Me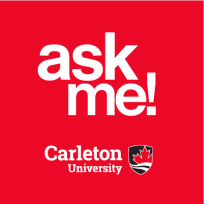 AskMe
What can we help you find?