Some of you reading this post may love sports, some of you may only love football and some of you may not care for sports at all. For the individuals who don't really care much for sports, this post is here to convince you why attending Throwback is worth it and why it means so much more than just football. And for those of you who already love sports and football and are planning to attend Throwback, this post is here to reassure you that you are making the right decision, as well as inform you of all of the amazing events occurring throughout our Throwback week before and after the game.
First things first, why should you even consider attending a football game? It's just a football game, nothing special.
Well, it's not just a football game –it is a time to connect with your friends, your fellow Ravens and maybe even your family if they want to attend the game as well. Some of you may not believe this, but sports do bring people together even if you may not particularly like them. It is a way to be social and interact with others in a way that you may not have before. You can fit in and connect with other people at the game because you will all be experiencing something that will only happen once. Football games happen all the time, but no game is ever exactly the same and by attending Throwback you will be able to experience a once in a lifetime game.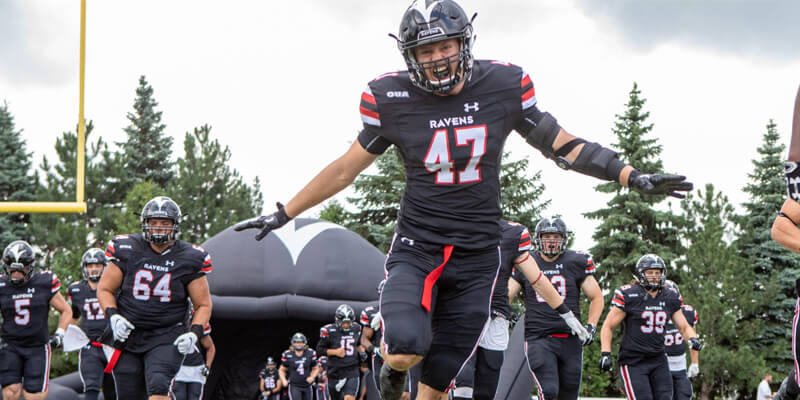 But what if you don't really know anything about football?
Don't worry, it doesn't matter! You don't have to know anything about the sport to enjoy it. Just by attending the game you are gaining and showing school spirit and pride. The only thing you need to know how to do at the game is read the score and see if your team is winning. You may not know it yet, but when you see your team score a touchdown and gain a point you are likely to feel a sense of happiness and excitement and when you see the opposing team score a touchdown you are likely to feel disappointment and maybe even anger. There is a rush of emotions and the one usually at the forefront is always the desire to see your team win and this one desire is reflected in every other person at the game –a community connection that unites you all as one just for that night.
There are so many other football games to attend, like Panda, so why should you attend Throwback in particular?
It is because Throwback is uniquely different from all of the other games. Once again, no game is ever exactly the same, however, Throwback differs mainly in the fact that it is a way to welcome back all of the Raven alumni who may have graduated 20, 30, 50 or even 75 years ago. We welcome them back to cheer on our team alongside all of our present students –it's a forming of memories between the past and the present.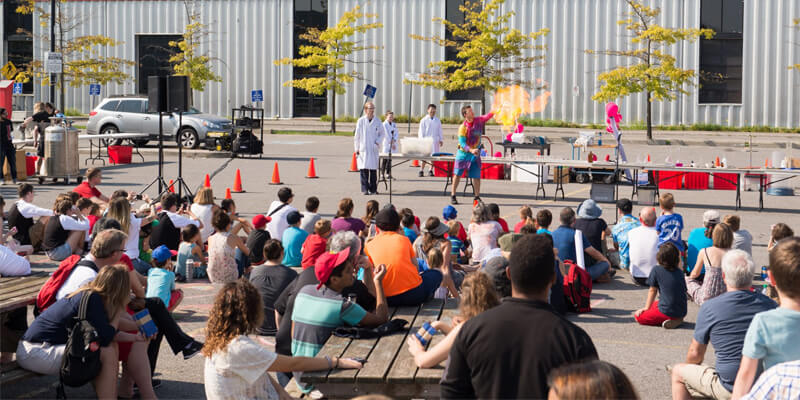 Still not convinced it's more than just a football game?
Well, the entire week is also packed with different Throwback events students can attend that aren't all football related. The events:
Before the game:
Celebrate the Opening of CUAG's Fall Exhibitions
Carleton Adapts
The Divine Nature of Leonardo
Carleton to Host Re-creation of Leonardo da Vinci's Masterpiece
Attallah Lecture: War on Mobile Phones: Technology and Truth in the Age of Digital Witnessing
FPA Currents Lecture
Ravens Rally
After the game:
Carleton Dominion-Chalmers Centre to Celebrate the Return of Rare Pipe Organ
All of these events are things that you can look forward to –and of course if you enjoy sports the game would be the biggest one to be excited about. The Ravens Rally in particular is a great way to get pumped up before the game. You can enjoy a free performance, eat food and drink beer –responsibly and of legal age of course. So, if you aren't exactly a sports person this is a way to enjoy something you may like –such as music, to get you in good spirits right before the game.
The tickets are also sold at a very reasonable price. You can grab your ticket for $20 at Rodney's House in Alumni Hall or online –make sure to grab them fast before they sellout!
Look at it this way, Throwback is a tradition. And through this tradition maybe one day you can come back to Carleton –your home, to watch the game as an alumni yourself and perhaps even bring your own kids.
As the saying goes, "the home is where the heart is". We hope your heart is with Carleton and that love makes you want to come to the Throwback game and that at the game you see for yourself exactly why Throwback is more than just football.
For more information on the different Throwback events, please visit the events calendar!
Recent Quote the Raven Posts
Read the latest from our student Bloggers
We're here to help you succeed!
Use our services search to explore our many support services.