To mark the fall Emergency Preparedness Week (Monday, October 30 to Friday, November 3, 2023), Carleton University's Emergency Management & Continuity of Operations (EMCO) team would like to share how you can stay informed of emergencies while on campus.
Get the App, Get the Message
Carleton has an Emergency Notification System (ENS) to keep the campus community informed when an emergency occurs. You can receive ENS alerts on your mobile device by downloading the latest version of the Carleton Mobile app and allowing push notifications. Alerts are also sent to Carleton email addresses and campus computers. To learn more, visit the Emergency Notification System website.
Tune In to Official Sources of Information
Whether Facebook, Instagram, X, TikTok, or another form of social media is your preferred platform, seek out official sources and local authorities that will share trusted information during emergencies. These sources include local emergency service agencies, as well as official government and organization accounts.
Stay Weather Aware
Make it a regular habit to check the weather forecast before heading out. Continue to monitor the weather throughout the day and re-consider your plans if inclement weather approaches. To stay updated on the latest weather, download Environment Canada's WeatherCAN mobile app and sign up for local notifications.
Know the Sounds
Certain sounds can indicate an emergency is occurring. For example, smoke alarms and carbon monoxide alarms have distinct sounds, like beeps, chirps, or bells that indicate that emergency action should be taken. Learn more about the sounds of fire safety and other emergencies through the Emergency Management website.
See Something, Hear Something, Say Something
Staying informed also means helping others stay informed. Have you seen something suspicious? Been told about an emergency but unsure if campus responders or emergency services are aware? If on-campus, report emergencies to Campus Safety Services (CSS) at 613-520-4444. For non-emergency assistance through CSS, contact 613-520-3612.
To learn more about campus procedures and how to be prepared for emergencies, check out Carleton's Emergency Management website.
Recent Quote the Raven Posts
Read the latest from our student Bloggers
We're here to help you succeed!
Use our services search to explore our many support services.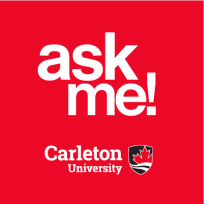 Ask Me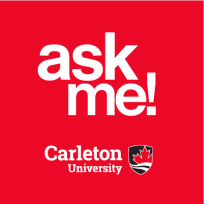 AskMe
What can we help you find?