So we've been social distancing for about a week and a half now, and I don't know about you, but I've run out of the latest season of RuPaul's Drag Race and I'm needing new ways to avoid folding my laundry (for real though, social distancing is important and so is taking care of your mental health). So in the midst of a scary and uncertain time and in the interest of finding new ways to put off real adult tasks, I have put in considerable time and effort to find you ten ways to enjoy yourself while we continue to do our part to keep everyone around us safe.
Online Games
There are still plenty of ways to play games with your friends, no matter where you are! Friends can congregate and play though online games like Jackbox or even find online versions of board or card games, like Monopoly or Exploding Kittens. Set up a weekly online game night with friends to both keep connected and have some laughs together.
Online Fitness
So I'm not here to tell you that staying in shape should be your #1 priority during this time, but I do think doing a fun fitness class can boost your mood. No matter what your flavour of fitness is, there's almost always YouTube videos about it and someone is doing it to high energy pop music. You can gather your roommates and do a Zumba class in your living room, video call a friend and do yoga together or tune into one of the many live workout classes being taught across almost every social media platform. Breaking a sweat is not only good for your body but a good way to keep connected as well!
Movie Marathons
Staying inside more has led to a significant uptick in my movie consumption and has turned into a daily movie marathon in my house. While it's a lot of screen time and a lot of effort to get six people to agree on one movie franchise we all like, it's been an interesting experience to actually watch a series and characters evolve over the course of a few hours instead of in small chunks over multiple years. Other discoveries include that many of my childhood favourites totally hold up but also that a lot of sequels are actually way better than their original movies, which was shocking. 
Read a Book
Is there a stack of books in your house you've bought and been given over the years that you've been "meaning to read once things calm down"? Well, now's the time – pick a book and make some time to read a little bit everyday. Maybe you decide to read first thing in the morning or wind down before bed, but this is the perfect time to pick up reading for fun. 
Online Museums
Maybe you were planning a trip that got cancelled or just want to learn something while you're stuck inside, but many museums are offering virtual tours to keep people connected while they're physically closed to the public. Here are some links to a collection of Ontario museum virtual tours and some international museum tours.
Online Roller Coasters
Okay, this one is pretty cool – you can ride roller coasters all over the world without leaving your couch OR having to deal with motion sickness. Many theme parks have point of view (POV) videos of popular rides which means you can ride to your heart's content without leaving your house, messing up your hair or getting soaked on a flume ride (I still don't get who would go on those). I discovered the Canada's Wonderland videos Sunday and my roommates and I spent a good hour trying out different roller coasters and making our own sound and wind effects! 
Go For Walk
Social distancing means you need to stay 6 feet, or roughly the length of a bicycle, away from others but that doesn't stop you from getting outside –  as long as you do it responsibly! Take a walk around your neighborhood or through a nearby park to get some fresh air as often as you can – my roommates and I go for an after-dinner walk to break up the day and get us out of the house. Try to go during off-peak hours like mornings and evenings for fewer people and more space between everyone. 
Baking
I don't know about you, but I'm one of those people who always kind of wants to bake something, but has never felt like I had the time or the ingredients. Now that I have more time at home I've discovered that I had the ingredients to make cookies the entire time, I just didn't know it! Check around your house to see what ingredients you actually do have and what you can make with them, because in times like these there are few things more comforting than a warm, fresh plate of baked goods.
Connect With Friends
Especially when we don't see each other every day, it can be hard to maintain friendships and some people may be more isolated than others. Take the time to catch up with friends – be that a phone call, video calling or even just texting someone to ask how their day is going. I'm personally using this time to catch up with my high school friends – living halfway across the country means we almost never see each other and we're usually too busy to have a two hour long catch-up conversation, but being at home more has given me the perfect excuse to really prioritize that time to connect. 
Powerpoint Parties
So I haven't done this myself, but I've seen many people doing it on social media and it looks SO COOL. A Powerpoint party is where you and your friends each make a Powerpoint on the topic of your own choosing (funny things like "Why Pineapple Doesn't Belong On Pizza" works great here) and then present it digitally on a video call. You'll learn something new, have a lot of laughs and are able to do it from the comfort of your home.
As someone finishing their degree this spring, I'll be the first person to say that there's a lot of things about social distancing and this pandemic that's really sucked, especially the loss of so many milestones seniors have been working towards. It's okay to take the time to be sad and grieve those things – I know I am- but there are still ways to find joy and happiness in the weeks to come. There has already been so much innovation in helping people stay connected in the past few weeks and I hope some of my ideas can help you enjoy this time a little more. Stay safe and have fun everyone!
Recent Quote the Raven Posts
Read the latest from our student Bloggers
We're here to help you succeed online!
Use our services search to explore our many support services.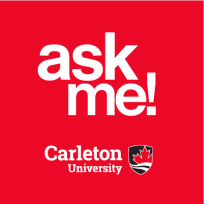 Ask Me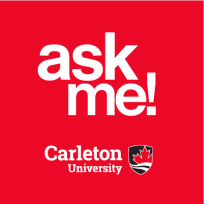 AskMe
What can we help you find?