To mark Fire Prevention Week and Fall Emergency Preparedness Week (Sunday, October 9 to Saturday, October 15, 2022), Carleton University's Emergency Management and Continuity of Operations Team would like to share how you can be prepared for fire emergencies on campus.
Plan Your Escape
When a fire alarm sounds, it is important to proceed safely out of the building immediately. You may have a standard route you often take to get to and from your class, office or hangout spot. Take the time to plan a secondary exit route from these locations. Always know at least two ways out – not including routes with elevators. Elevators will not be operational during fire alarms.
Practice Makes Perfect
Practice exiting using your fire exit routes regularly. As you do this consider hazards or obstacles that may block your path and plan how you can get to another safe exit. If there is no safe exit route available due to heavy smoke/fire or if you require assistance evacuating the building, be familiar with stay-in-place procedures and move to a safe location. If you require assistance with evacuation, register ahead through the Persons Requesting Assistance form.
Report Hazards
Keep an eye out for fire safety hazards as you walk around campus. Fire safety hazards include blocked exit routes, improper storage of flammable materials, broken fire and life safety devices (such as pull stations), used fire extinguishers and damaged fire safety signage. Report these concerns to the Emergency Management team or, if it is an immediate safety concern, to Campus Safety Services at 613-520-4444.
Challenge Yourself
Challenge yourself this term. For each class you attend, make note of the path you took to get to your class location and then take an alternate route to leave the building. Extend this challenge off-campus as well. Challenge your roommates. Get together as a team, brainstorm two ways out of each room and create a fire safety plan. Always remember "fire won't wait, plan your escape."
Recent Quote the Raven Posts
Read the latest from our student Bloggers
We're here to help you succeed!
Use our services search to explore our many support services.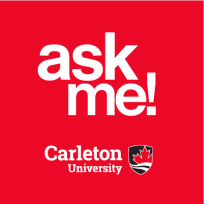 Ask Me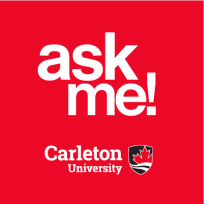 AskMe
What can we help you find?