Are you tired of downloading budgeting templates from personal finance YouTube channels and blogs that you don't use? Do you struggle to maintain or keep up with your budget as a student? As a student, it may be overwhelming to manage your money independently for the first time. As a new graduate, you may find yourself balancing between paying off your debt and increasing your savings. We can all agree that ensuring our financial success in the future is a great goal, but let's talk about how you can make the best of your financial situation right now.
If you are looking for a simpler, more centralized way to manage your student budget, a budget tracker app that you can access at your fingertips (literally) may be exactly what you need.
Budget Planning Apps: Features To Look For
Depending on your financial situation and goals, you may find different features relevant to your needs. In general, there are a few characteristics to look out for if you want to maximize a budgeting tool on your phone. Some of them include:
Ability or option to sync with existing bank account(s)
No fees for students
Customizable spending categories
Financial reporting and summaries
Four Budgeting Apps You Should Check Out
Now, this all sounds great but you may be wondering which app is best suited for you. I decided to do the leg work for you, so here are five great options you might choose from.
1. Mint
Mint is a great budgeting tool to step up your personal finance game. Firstly, they merge your accounts so that it is easily accessible for your reference – they call this all-in-one finances. Other than that, they allow you to customize each transaction (i.e.: if you pay rent using e-transfer, you can edit the transaction label as "Rent" instead of the automated general e-transfer label).
Highlight features:
Bill tracking: online monthly tracking & reminders
Free credit score & free credit report
Budget categorization (includes the ability to personalize)
2. Spendee
Spendee is a money manager and budget planner you can use to your advantage, regardless of your financial goals.
Highlight Features:
Shared wallets (for family, spouses or roommates who handle money together)
Customizable categories (you can also add a picture or location to every expense)
Multiple currencies (ideal for international and exchange students or travellers)
3. You Need A Budget (YNAB)
You Need a Budget aims to help you gain total control of your money so that you can break the cycle of living paycheck to paycheck. YNAB is a proactive system that seeks to educate you on money management, rather than 'tricking' you into saving money.
Highlight Features:
Gives your dollars jobs (strategically plan how to spend money to avoid impulse purchases)
Flexibility – it's based on your most current information which makes it easy to update, change, or adjust your budget
Promotes intentionality
4. Pocket Guard
Pocket Guard provides an easy way to control your finances, improve your spending, and to automate your savings. Some of their goals include helping you know exactly how much you have on hand, keep tabs on your spending and see all your accounts at once.
Highlight Features:
Provides an automated budget based on your income, bills, and savings goal
"Guards your pocket" by notifying you of how much you have left to spend without going beyond your budget
Basic structure makes it less complex
Recent Quote the Raven Posts
Read the latest from our student Bloggers
We're here to help you succeed!
Use our services search to explore our many support services.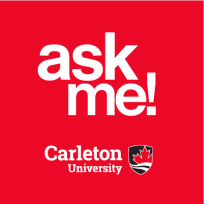 Ask Me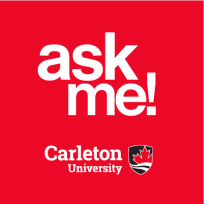 AskMe
What can we help you find?