When I returned to Ottawa after a long five months quarantined in my hometown, the first thing I wanted to do was spend time with my friends. Of course, with the second wave of COVID-19 quick on the rise, all of our favourite activities and places to visit were no longer open, and nights out became nights in. In light of this transition, I devised a list of ways to stay connected with my friends and family while also keeping our community safe.
1. Have a Virtual Movie Night
Sleepovers and movie nights with my closest friends have always been some of my favourite ways to spend a weekend. Using a second-party system like Netflix Party, you and your friends are able to watch the same movie or show remotely! Not only can you stay in sync while watching, the Google Chrome extension offers a chat box to message about the plot twists and love triangles in the movie. Grab the popcorn and settle in for a movie night!
2. Fall Activities
Celebrate the changing of seasons with some socially distanced and virtual fall activities! Try a pumpkin-carving contest with your friends, either socially distanced outdoors or via Zoom. Ottawa has also adjusted some traditional fall activities to respect the new COVID-19 guidelines – check out the Haunted Walk for some safe spooky fun, or one of Ottawa's many apple orchards, like Mountain Orchards, that are following strict COVID-19 procedures to keep the public safe. Don't forget to stay six feet apart, wear a mask, and practice good hand hygiene if going out in public – check out Carleton's COVID-19 FAQ page for information on how to stay safe.
3. Letters
Maybe it's just me, but one of my favourite ways of staying connected with my friends is through letters! It's a fun and entertaining way to fill all your friends in on what you've been getting up to while staying home…and who doesn't love getting mail? It's an especially great way of staying close to friends who are currently quarantining all over Canada. There are tons of ideas online for fun and creative ways to send snail mail to your friends and family!
4. Virtual Study Sessions
Just because classes are remote doesn't mean you have to do all your work alone! Prioritize your work and find a friend that is in some of your classes with you. Schedule a study session over Zoom or FaceTime to have some support while keeping up with your workload. Keep the distractions down to a minimum, have your water bottle near you to stay hydrated, and get to work! For time management and study tips to conquer the transition to online learning, visit the Centre for Student Academic Support (CSAS) website.
5. Group Activities
While your favourite pastimes are no longer possible in person, there are lots of ways to still have fun while staying virtual! Do you and your friends enjoy art? Do a virtual Bob Ross paint night with Carleton's Campus Activity Board (CAB) events or try your own! Big readers? Host a virtual book club where you and your friends can discuss the plot twists of your favourite books! Highly competitive? Try multiplayer online video games! With Thanksgiving quickly approaching, a virtual Thanksgiving dinner complete with all the fixings could be the answer to a socially distanced celebration – you can find tips for hosting a successful virtual Thanksgiving dinner online.
Keeping a connection to those with whom you are close is crucial, especially during a time where feelings of social isolation are common. Hopefully these tips and ideas will make it easier to remain connected while staying apart. While caring for others in a global pandemic is important, so is caring for your mental health – and a great way to do that is with safe socialization!
Recent Quote the Raven Posts
Read the latest from our student Bloggers
We're here to help you succeed!
Use our services search to explore our many support services.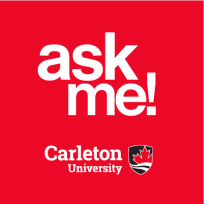 Ask Me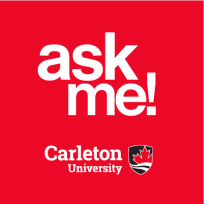 AskMe
What can we help you find?