Get Involved, Gain Skills
Getting involved in on- and off-campus activities for pay or as a volunteer helps develop skills, build resumes, construct successful graduate and professional school applications, and will help you to succeed in life after graduation. It will also help you to clarify your interests and strengths.
Within Your Program
Many programs have societies and clubs which provide excellent opportunities for you to get to know your peers and discuss topics related to your degree. Your department may also offer opportunities to get involved in conferences, associations, co-op and practicum placements, events, and research. Your professors are also an invaluable resource.
Visit your department's office or website to discover events and opportunities for current students.
Clubs and Societies
Participate in student clubs, societies and volunteer work.
Get Employed or Volunteer
Find on-campus or off-campus jobs and volunteer opportunities through the Career Centre's My Success portal.
Be Involved
Become a Peer Leader, Mentor or get involved in Orientation and service learning through the Student Experience Office (SEO).
Join Co-op
Many programs have a Co-op option. Get paid work experience while you study.
Think International
Study abroad or volunteer with the International Student Services Office (ISSO).
Discovery Centre
Get involved in research and learning opportunities.
Athletics and Recreation
Join a team, stay active, work part-time at Carleton Athletics.
Residence Life
Live on campus? Find opportunities to connect with your community and gain skills.
Health and Wellness
Educate, promote and advocate for student health and well-being.
Co-Curricular Record
The Co-Curricular Record (CCR) is an official document of your involvement outside of the classroom.
Search the Co-Curricular Record to find activities that will match your interests and build your employability skills.
We're here to help you succeed!
Use our services search to explore our many support services.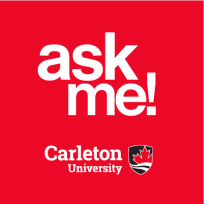 Ask Me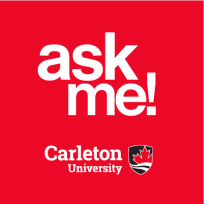 AskMe
What can we help you find?