Career Services regularly highlights workshops, info sessions and programming to showcase the variety of opportunities that are available to you as a student (and beyond).
For more information and to register for the events, visit the mySuccess Co-op and Careers Workshops and Events Calendar (log in to Carleton360 from the Current Students website).
Look forward to the following events:
Global University Systems Info Booth – Tuesday, November 21, 2023, 10:00 a.m. to 3:00 p.m.
Learn about Global University Systems and the application process for their partner schools: Saba University School of Medicine, St. Matthew's University School of Medicine and Medical University of the Americas (MUA). Global University Systems is committed to fostering accessible and industry-relevant higher education. With over 30 years of academic excellence, their partner schools provide a holistic approach to medical education, offering comprehensive programs that integrate research opportunities, hands-on clinical experiences and dedicated faculty mentorship. Students benefit from strong support systems, personalized guidance for residency matching and affiliations with top hospitals in the US and Canada. There are also scholarship opportunities and Canadian citizen grants, ensuring financial barriers don't hinder your ambition.
Bring It! Humber College Presentation – Tuesday, November 21, 2023, 12:00 p.m. to 1:00 p.m.
At this virtual session, you will learn about Humber College programs available to you once you have completed your degree. A Humber education helps you go from classroom to career, gaining real-world experience along the way. The programs blend theory and hands-on learning, giving you the opportunity to gain practical experience in small classes and learn from expert faculty who have extensive industry experience.
Resume Workshop – Session 4: Leveraging AI Tools for Job Applications – Thursday, November 23, 2023, 10:00 a.m. to 11:30 a.m.
The final session in this series covers AI tools and how they relate to job applications. This includes best practices for using AI to create job applications, examples of possible prompts to use and AI detection tools.
Deadline to Apply for International Internship Program – Friday, November 24, 2023
This is the final call to register for the International Internship program for winter and summer 2024! An international internship is a unique opportunity to work internationally for academic credit while gaining real-world work experience, developing contacts in your field and building your resume. Here's what to know about participating in international internships:
• Virtual internships are available for winter and summer 2024 and are open to those with second year standing and higher at the time of the internship.
• In-person internships are available for summer 2024 and are open to those with third year standing and higher at the time of the internship.
• Internships start at six weeks in length and can be customized to fit your course schedule with a range of flexible start dates.
• You may be eligible for the International Internship Bursary to offset any costs associated with participating in an internship.
Applying is the first step to taking part in an internship. Once you apply, you will be provided with the logistical, academic and financial details about internships to see if this program is a good fit for you.
Deadline to Apply for Science Job Shadow Program – Friday, November 24, 2023
Are you a third-year science student looking to network with professionals in the field? Sign up for the Science Job Shadow program this winter! Through the Job Shadow Program, you will score a one-time meeting with a professional in your field of interest to learn about career paths, gain insights about how to get into the field and get advice about how to be successful in your future career. Mentors typically come from healthcare, biotech, pharma, science communication and policy. Meetings can be in-person or virtual.
Thursday, November 16, 2023 in Academic, CU Parents, Employability, News
Share: Twitter, Facebook
We're here to help you succeed!
Use our services search to explore our many support services.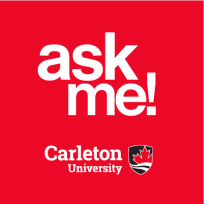 Ask Me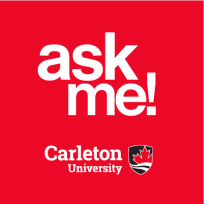 AskMe
What can we help you find?