All Carleton students and new grads are invited to attend the Virtual Spring Career Fair on Wednesday, March 22, 2023, from 10:00 a.m. to 4:00 p.m. The Career Fair will give attendees the opportunity to:
Chat with recruiters and professionals. Meetings will take place as speed-networking-style conversations (about 10 minutes each).
This is done primarily through text chat, though some employers may use audio or video calls.
Explore full-time, part-time, summer and co-op opportunities and browse current job openings.
Discover a range of organizations to see if you would be a good match. View the list of attending employers alphabetically or by degree.
Optimize your time by learning about multiple employers in one virtual space.
Register for the Virtual Spring Career Fair today!
Career Services Pop-up
On Wednesday, March 15, 2023, drop by this booth in the Nideyinàn Galleria from 10:00 a.m. to 2:00 p.m. to chat with staff from Career Services. In advance of the Virtual Spring Career Fair, this pop-up will give you a chance to:
Create your elevator pitch
Get tips on networking with employers
Get information about, and register for, Prepare for the Fair and the Career Fair
Learn about Career Services and the variety of ways in which this service can help you on your career journey
Prepare for the Fair
In advance of the Virtual Spring Career Fair, students are encouraged to attend the virtual Prepare for the Fair events on Thursday, March 16, 2023, or Friday, March 17, 2023. These sessions give you a chance to get your resume reviewed, gain networking tips and ask questions about navigating the Career Fair.
Visit carleton.ca/career for more information. If you have questions about any of these events, or require accommodations for a disability, please email Career Services at career@carleton.ca.
Thursday, February 23, 2023 in CU Parents, Employability, Mobile announcements, News, online
Share: Twitter, Facebook
We're here to help you succeed!
Use our services search to explore our many support services.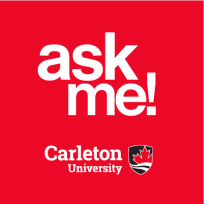 Ask Me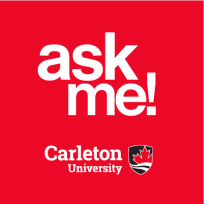 AskMe
What can we help you find?