I don't know about any of my other fellow 2021 soon-to-be graduates, but this year has been very stressful. With the current pandemic, entering the job market is looking a little grim to me, adding more stress to my already full plate. I recently attended Carleton's Virtual Winter Career Fair on January 27, hoping to make some connections and find some more job opportunities.
I have attended Career Fairs that Carleton has hosted in the past, and anyone who has attended a Career Fair knows how hectic it can be: a massive crowd of students and recent graduates, all trying to talk to the organization representatives that are there. So I got up that morning feeling nervous, already expecting a stressful experience, but this Virtual Career Fair was a very different experience.
Entering the Career Fair was very relaxing. I sat in my kitchen with a cup of morning tea beside me and explored the different organizations that were being represented. Instead of spending the majority of my time bumping into people in an attempt to read the multiple signs on the tables to see which business I was standing in front of, I was able to see all the businesses and figure out which ones were offering jobs that were specific to my program. After deciding on an organization, all I had to do was enter their queue and wait my turn to talk to a representative. The first company that I talked to immediately sent my resume to their HR.
After the career fair I sat there and wondering what came next? What are the next steps and best plan of action to follow now?
Step number one is definitely remembering to continue to attend your classes. As we approach graduation, the urge to blow off out classes and scrape by doing the bare minimum that we need to get passing grades is really tempting – especially with the lack of motivation everyone is feeling right now amidst the lockdown.
But it is important to remember that while right now you might not be planning on returning to school for another Bachelor, Masters or PhD (these past four years have been long enough, am I right?), you might change your mind in the future and will kick yourself for not putting more effort into your grades for this last year.
Step two is following up on connections that you have made, whether you attended the Career Fair or not. Not everyone realizes that you make connections constantly throughout your life: at a school event, in a class (a student, professor or guest speaker), a work colleague, a current boss or a past boss. These are all connections that could either help you get a job, travel abroad or continue your post-secondary studies.
For example, reach out to an old or current professor and see if they have any connections that might help you in your job search. If you attended the Career Fair, reach out on LinkedIn or over email to the businesses representatives that you met at the fair. Start by saying "I saw you/met you at the Career Fair and have some follow up questions."
Extending connections to LinkedIn also allows you to see what changes or updates are going on in the organizations of your interest. You can continue to build and foster relationships with the employers.
The third and final step is to make sure your LinkedIn profile and resume are up to date and that they include all the important information.  Carleton's Career Services has some great resources for creating a resume and cover letter and how to design it specifically for the company that you are applying to.
There are three types of resumes that you can build: A chronological resume, a skills-based resume and a combined resume. Find out which one is best for you at Career Services. As well, Career Services also have some fantastic resources that you can use to update your LinkedIn profile to make it more appealing to potential employers.
Good luck class of 2021! We've got this!
Recent Quote the Raven Posts
Read the latest from our student Bloggers
We're here to help you succeed!
Use our services search to explore our many support services.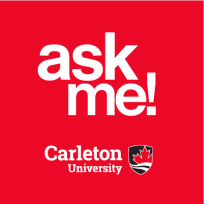 Ask Me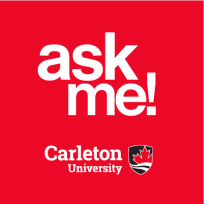 AskMe
What can we help you find?