The week of Sunday, November 20, 2022 to Saturday, November 26, 2022, is National Addictions Awareness Week (NAAW), a time to pause and reflect on how substance use can impact mental health and wellbeing. It is also a time to consider how stigma acts as a barrier to accessing resources and further isolates people from their communities. The goal of NAAW is to raise awareness about these concerns so that collectively we can work towards improving the conditions for people who use substances, regardless of where they are on the spectrum of substance use.
Substance use has broad impacts on all of us, even if we may not recognize it directly. Studies completed before the pandemic found that every year, 67,000 deaths in Canada can be attributed to substance use and that the annual economic cost of substance use in Canada is approximately $40 billion. This is prior to the onset of the COVID-19 pandemic, where substance use and rates of overdose increased across nearly every demographic.
A significant contributor to these harms is the effect stigma has on increasing isolation and preventing people from seeking help. A 2019 study indicated that 75 per cent of respondents would be reluctant or refuse to disclose substance use or mental health concerns to an employer or coworker and that individuals are three times less likely to disclose substance use or mental health challenges than physical ailments due to the associated stigma.
This week, Student Affairs and the Student Experience Office have partnered with several community organizations to offer events and trainings to help raise awareness of substance use health and combat the harmful of impacts of stigma. We hope you will be able to attend or take some time review the resources available on the Wellness website and reflect on how substance use impacts you and those around you.
Events This Week:
Monday, November 21, 2022: 10:00 a.m.: Instagram live conversation with the Community Addictions Peer Support Association (CAPSA) and the @CarletonWellness health promotion team about allyship, peer support and stigma.
Tuesday, November 22, 2022: 2:00 p.m. to 3:00 p.m.: Naloxone and opioid overdose prevention training. This session will be held virtually on Zoom. Participants can request a free naloxone kit after the session. to register today, please visit the registration page.
Wednesday, November 23, 2022: 1:30 p.m. to 2:30 p.m.: Spectrum of Substance Use workshop presented by Ottawa Public Health. Both virtual and on campus participation options are available. To register today, please visit the registration page.
Thursday, November 24, 2022: 10:00 a.m. to 2:00 p.m.: Services fair in the UC Galleria featuring an interactive activation from the Responsible Gambling Council along with Ottawa Public Health and other services that support substance use health.
Thursday, November 24, 2022: 12:00 p.m. to 1:00 p.m.: the All People All Pathways Peer Support meeting for students will be hosted on Zoom. For more information, please visit the Wellness supports and resources page.
If you have any questions about any of these events or want more information about substance use health supports and resources please email Dillon Brady, the Manager of Student Conduct and Harm Reduction.
Friday, November 18, 2022 in Campus Life, News, Wellness
Share: Twitter, Facebook
We're here to help you succeed!
Use our services search to explore our many support services.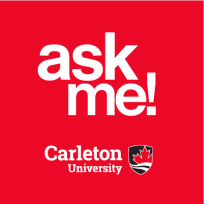 Ask Me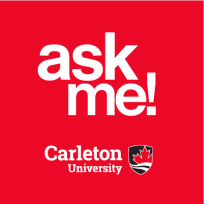 AskMe
What can we help you find?