This news post is more than one year old and has been retained for archive purposes. The information below may no longer be relevant.
Career Services regularly highlights workshops, information sessions and career events to showcase the variety of opportunities that are available to you as a student (and beyond). Attend these virtual and in-person sessions to gain work-related skills or to discover organizations that may be valuable to you on your career journey.
For more information and to register, visit the mySuccess Co-op and Careers Workshops and Events Calendar (log in to Carleton360 from the Current Students website).
Coming up:
P&G (Procter & Gamble) Recruitment Presentation: Wednesday, September 28, 2022, from 6:00 p.m. to 7:30 p.m.
P&G (Procter & Gamble) will be visiting the Carleton campus to meet and recruit graduating 2022/2023 students for new graduate opportunities. At this session, you will network with two current P&G employees (and Carleton graduates!), learn tips and tricks for applying and hear about the job and workplace culture at P&G.
Government of Canada Virtual Career Information Session: Tuesday, October 4, 2022, from 12:00 p.m. to 1:00 p.m.
Come learn about the diverse and exciting procurement and material management career opportunities that await you in the Government of Canada. At this session, you will hear from representatives of Public Services and Procurement Canada (PSPC) and Department of National Defence (DND). You will get an overview of the types of purchasing and supply roles in the departments, day-to-day tasks of some entry- and mid-level roles and tips to get hired in full-time positions.
Maple Leaf Education Grad School Information Session: Wednesday, October 5, from 12:00 p.m. to 1:00 p.m.
Are you a Canadian university graduate? Do you want to travel? Do you want to start your professional career? Study abroad in the United Kingdom and become a qualified teacher in both the United Kingdom and back in Canada. Learn how Maple Leaf Education can support you with applying to teachers college abroad.
Dialectica Recruitment Presentation & Workshop: Wednesday, November 2, 2022, from 12:00 p.m. to 1:00 p.m.
Learn about Dialectica's career opportunities for graduating students and gain some negotiation skills at this in-person workshop and presentation. Dialectica is an information services company that shapes better business decision making worldwide. They partner with the world's leading investment and consulting companies, enabling them to collect real-time information and market insights from industry experts across markets, industries and regions. They work at attracting and cultivating ambitious talent based in Athens, London, New York, Montreal and Vancouver and are looking to meet with students in all programs.
CANTEACH Grad School Information Session: Thursday, October 6, 2022, from 7:00 p.m. to 8:00 p.m.
At this info session, CANTEACH will speak with students interested in finding out about this organization and the University Programs in Teacher Education. CANTEACH will provide information for students looking at the UK at Cardiff Metropolitan University (Cardiff, Wales) and the University of the West of Scotland (Ayr, Scotland) for fall 2023 and beyond. With CANTEACH, you will be fully certified in Ontario after completing a one-year program abroad while getting the chance to travel and experience new curriculum and world-class teacher training programs.
Ottawa Safety Council Booth: Thursday, October 6, 2022, from 10:00 a.m. to 2:00 p.m.
Are you looking for a part-time job that makes a difference in your community? If so, join the crossing guard team! Enjoy a work-life balance and meet new people. Most guards work five to 10 hours a week. Shifts range from 40 to 60 minutes during morning and afternoon school bell times, Monday to Friday, and pay starts at $17 per shift. Register for this event on the mySuccess Co-op and Careers Workshops and Events Calendar to let them know you'll be stopping by, then visit the booth in Unicentre Galleria any time between 10:00 a.m. and 2:00 p.m.
Reckitt Employer Recruitment Information Session: from Wednesday, October 12, 2022, 12:00 p.m. to 1:00 p.m.
This in-person session is open to all students who are interested in learning about Reckitt and their graduate internship program. With impactful internship opportunities across functions like brand marketing, sales, digital marketing, innovation marketing, supply, regulatory, medical marketing and business analytics, they are on the hunt for the future leaders of their organization. Attend this session to connect with their team, understand the recruitment process and gain insight into the work culture.
Thursday, September 22, 2022 in Academic, Employability, News
Share: Twitter, Facebook
We're here to help you succeed!
Use our services search to explore our many support services.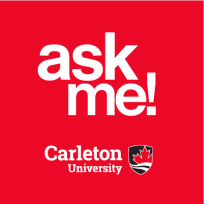 Ask Me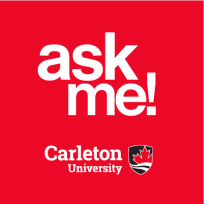 AskMe
What can we help you find?