June is Pride Month and it's an opportunity to show our respect and support for lesbian, gay, bisexual, transgender, queer and 2-spirited members of our community.
Carleton Newsroom's series featuring some of our 2SLGBTQ+ community leaders showcases what they are doing to promote inclusivity.
Want to learn more about the 2SLGBTQ+ community and ways to practice allyship?
The Department of Equity and Inclusive Communities offers an interactive workshop that explores the complexity and diversity of 2SLGBTQ+ identities and experiences and is designed to enhance participants' awareness and skills in providing support to members of this community. This workshop is a part of the Carleton University Safer Spaces Program (CUSSP), which is an important university-wide initiative to reduce the impact of homophobia, transphobia, and heterosexism and cissexism on campus, with the ultimate goal of creating a safer campus environment for 2SLGBTQ+ members of the university.
Please contact Mathew Kent for more info.
Celebrating Pride Month: Reconnecting with Roots of Movement
Celebrating Pride Month: Benny Michaud Leads Centre for Indigenous Initiatives
Celebrating Pride Month: Dan Irving's Research on Inclusion
Celebrating Pride Month: Mike Reynolds: Creating a Safe Community
Celebrating Pride Month: Jen Sugar: Students Need to See People Like Them
Celebrating Pride Month: Philip Macho Commonda: 'Being Different is Actually Quite Normal'
Tuesday, June 22, 2021 in Campus Life, Featured Story, News, online, Wellness
Share: Twitter, Facebook
We're here to help you succeed online!
Use our services search to explore our many support services.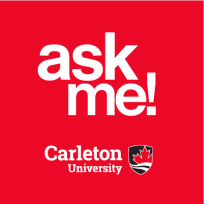 Ask Me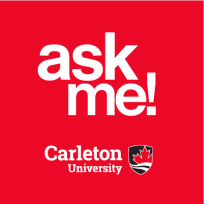 AskMe
What can we help you find?