As we continue to get closer and closer to the start of the fall 2020 term, I'm sure the realization that this school year will be completely different from your first year has come to mind frequently. There can be a lot of nerves and anxiety at the thought of completing an entire semester online – I know I have faced those feelings.
You should know that it is normal to feel this way. We are all facing a strange situation that is completely out of the ordinary and continues to be entirely unpredictable. Although this year will be difficult, you will learn to adjust because that's exactly what you did in your first year! The transition from high school to university life is hard – a new place, new faces, bigger classes and different expectations – but you were able to adapt and make it through the first year, and your second year will be no different.
Despite the fact that your second year may not live up to the expectations you once had, there are still a lot of positive aspects to look forward to during the upcoming semester. One of the biggest aspects is that you will be able to study right from the comfort of your own home – whether that means your home inside or outside of Ottawa or living in one of the residence buildings on-campus. The point is that online learning gives you the option to learn and study from anywhere that offers an internet access to you. The classroom is no longer a restriction since everything is online and you no longer have to worry about the size of your class either.
The hassle of waking up early to drive, catch the bus, or walk to your classes is no longer something you need to worry about. Of course, waking up on time for your lectures will still be a priority this semester – however, now with online classes, you could attend class right from your bedroom in your pajamas! Many of the extra steps you used to complete in the process of preparing for classes may no longer be essential, such as packing your backpack or making a packed lunch for yourself.
Since this is a new semester with a fresh start, you will need to develop a new schedule and daily routine – one that is completely different from the one you fell into last year. A good start would be to establish an office space for yourself! Make sure it's in a quiet place where you have enough space and time to get all of your work done without distractions. A schedule is also be very important to have this year – aside from your course schedule, establish another personal schedule based on your free time in the day to complete your coursework.
Outside of the classroom, we all know what it is like to study for exams and complete coursework from home or in the library. Instead of sticking to old study habits you developed from your first year that didn't work for you, try to replace them with better habits that will benefit your online success. Working from home may be difficult to become accustomed to because we are used to our homes being a place of relaxation – with a new schedule and office space to help discipline yourself, you can stay on track and reach success this year.
Recent Quote the Raven Posts
Read the latest from our student Bloggers
We're here to help you succeed online!
Use our services search to explore our many support services.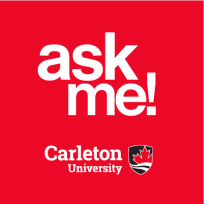 Ask Me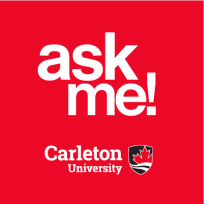 AskMe
What can we help you find?