The Carleton University Muslim Students' Association (MSA) has long been a home away from home for Muslim students on campus. For those who identify as Muslim, the MSA has played an essential role in ensuring each student feels welcome and accepted on campus – ultimately becoming their #FamilyInFaith. During my first year of university, I spent some time exploring how to get more involved in the Carleton community. While I had many interests, after volunteering in the MSA's annual Islam Awareness Week, I decided on joining the MSA. The following year I served as the Director of Public Relations. Fast forward to the present, I find myself serving as VP External and now in my fifth year with the MSA. When I look back, I am often amazed at how much the MSA prepares students to engage and contribute to the world around them. As students, we often underappreciate how much clubs and societies shape our university experience. Furthermore, how much we have the chance to shape the experience for others in our community, as I was able to do even now, during a pandemic – through reconnecting with a former peer in the UMO-OG COVID-19 Relief Project.
By joining a club or society, you allow yourself to explore who you are while discovering your strengths and weaknesses. Instead of waiting until you enter the workforce, you are already one step ahead. More importantly, you give yourself the chance to work on yourself and turn any weaknesses into strengths. With seven committees and dozens of positions available for students, I found the MSA to be a perfect place to do just that. As an introvert, I always found public speaking quite difficult, and I often had trouble starting conversations. Having had the chance to serve as Coordinator of Islam Awareness Week and later VP External, I significantly improved my public speaking ability. The cool thing about being involved with clubs is that you have the room to grow in a safe environment without worrying about making a mistake. Before serving as Coordinator of Islam Awareness Week, I did not have much experience in leading teams or working in large groups. However, with the support of a fantastic group of people who made one another's success a priority, I was able to do just that! 
My experiences being a part of the MSA in any capacity have helped mould me into who I am today. I am reminded of this often. The endless opportunities and challenges provided by the MSA have led me not to be afraid to pursue something because it might be difficult or take on leadership roles. The value of continually learning outside of the classroom and applying that knowledge to real-world situations cannot be stressed enough. By increasing your involvement on campus, you are diversifying how you gain experience. When I stepped outside of my comfort zone on numerous occasions within the MSA, any weaknesses I once felt had changed to strengths. If you are contemplating whether you should get involved on campus or not, I encourage you to give it a try regardless of what year you are in, whether virtual or in-person format. As a member of the Carleton community, you have so much to choose from, so make the most of it!
If you would like to get involved in the Carleton University Muslim Students' Association, please visit the MSA website.
Recent Quote the Raven Posts
Read the latest from our student Bloggers
We're here to help you succeed online!
Use our services search to explore our many support services.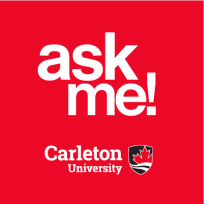 Ask Me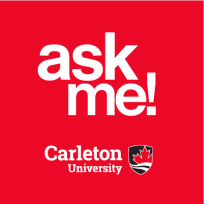 AskMe
What can we help you find?