University can be overwhelming and the stress that comes with being a student is starting to build up again leaving you feeling drained, both mentally and physically. Fortunately, fall break is fast approaching, giving you a much-needed break from your studies to relax and de-stress. A week off from school sounds like a dream, but only if you do it right to ensure you don't come back after a week worse off than you were before! Here are 6 ways to ensure a productive and  stress-free fall break.
Spend Quality Time with Family
My first tip for ensuring a productive and stress-free reading week is to spend quality time with your family. For students that moved away from home to attend university it's very normal to sometimes feel alone and overwhelmed. In many cases, fall break is the first time on-campus students get to reconnect and be with their families since the start of the semester, which is stressful enough in itself. It can be very healing and beneficial to take the time during reading week to catch up with family, talk about the how the semester has been, and rejuvenate with a nice home-cooked meal. This also goes for students that didn't move away- even when living at home being a student at Carleton demands a busy schedule and it is hard to find the time to spend with family. This will make your family happy, which will help all that stress from the first half of the semester. If by some other circumstance you are unable to go home to your family during fall break spending quality time with your friends is just as important. Which brings me to tip number two!
Hang Out with Friends
Fall break is the perfect time to hang out with your friends, seeing that you don't have to worry about your conflicting schedules getting in the way. Since you and all of your friends are most likely free it is a great idea to hang out with them and do the activities that you love to do. Nothing serves your mental health better than being with your closest friends to take your mind off of the stress of assignments and midterm season. Whether it's hanging out in a basement playing PS4 or going out for sushi, any time spent with friends is time well spent. For those staying in Ottawa this reading week, there are a number of fun places and activities to check out with a group of your closest friends. If you're looking for a night of fun and games take a trip down to The Loft Board Game lounge on Waller Street and challenge your friends to a game of Connect 4 or any other game in their 900+ game arsenal. If games aren't your thing, why not be a bit more productive and check out one of the many museums the city has to offer like the Canadian Museum of Nature or the Canadian War Museum. Lastly, if you're like myself and enjoy a good night out with friends why not visit downtown Ottawa's ByWard Market. The ByWard Market is home to many different restaurants, bars and nightclubs, each promising a different experience and a great time with friends.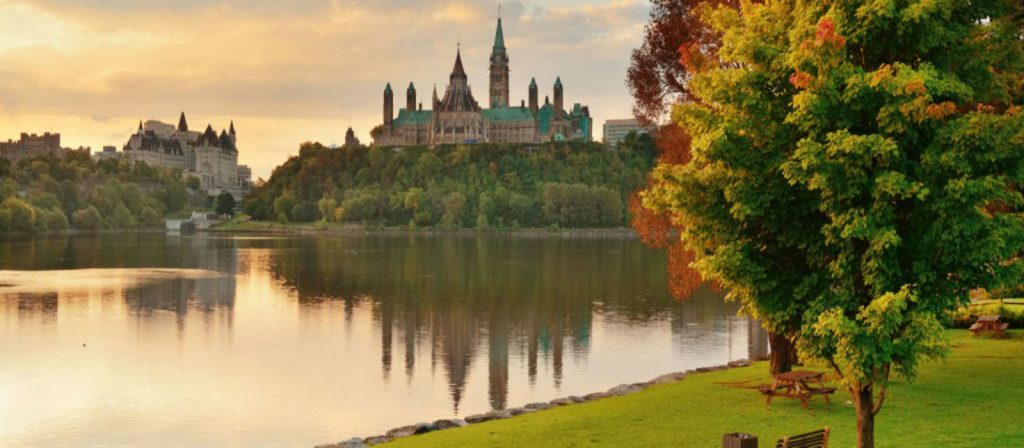 Relax
Sometimes the best way to recharge your batteries during fall break is to do nothing. There is no better time than fall break to do the little leisure activities that you love without feeling like you're wasting your precious time. You don't have any responsibilities so it's time to take some time off and just do you. Sleep in until noon, read that book you've been putting off because you didn't have time to, or binge that Netflix series you can't get enough of. Take after me and spend your reading week kicking back and playing video games. It's time to take your time and do whatever you want with it. It has been a long first half of the semester and we all deserve to sit back, relax, and enjoy it before school starts back up again.
Exercise
Love it or hate it, you cannot doubt that exercise is one of the best ways to reduce stress and improve your mental health. Working out makes you feel better because it releases chemicals like endorphins and serotonin into the body that help boost your mood. It is understandable for university students to not have the time to work out due to their busy schedules, so what better time to relieve all that built up midterm stress than during reading week. If you're new to fitness and don't exactly know where to begin, try out f45 fitness located 15 minutes away from Carleton on Bank Street. F45 offers a free one-week trial that includes 45-miniute session with personal trainers to walk beginners through the workouts. Another great alternative is to take a spinning class with some friends at Wheelhouse Cycle also located on Bank. Take some time during your fall break to get active, you won't regret it!
Travel
This one is a bit more costly than the first two tips, however It is quite a popular one among university students. If you're like me and feel the need to travel to before the cold Ottawa winter settles in, fall break is the perfect opportunity to plan a getaway. Whether it's going down south to relax on a beach at an all-inclusive resort or backpacking across a foreign country, traveling to new places will be sure to relieve you of your built-up stress from the semester. Now I know traveling to a new exotic country isn't exactly realistic for all students, but that doesn't mean you cannot still get out and explore new cities around the Ottawa area. If you're looking for a small getaway, Montreal is only two and a half hours east of Ottawa and promises an exciting and joyous experience. If you're just looking for a day excursion outside of Ottawa why not take a trip down to Spa Nordik-Nature located in Chelsea (twenty minutes outside of Ottawa). A day spent at Spa Nordik is sure to have you not only feeling rejuvenated and refreshed but also as if you have just come back from your own little vacation!
Get Ahead
My last tip for staying productive and stress-free during fall break is to get actually buckle down and get ready for the rest of the semester. Yes, unfortunately I am talking about doing work during your fall break. This is the best time to catch up on course readings and to get a head start on upcoming assignments. I understand that this is not how most of you ideally want to spend your week off, but think about how good it would feel coming back after the break ahead on your studies. I suggest at most an hour or two a day of studying so you don't come back to classes even more stressed than when you left. At the very least I recommend planning out the second half of the semester because things pile up and before you know it its exam season. Do your future self a favor and be productive this fall break!
Recent Quote the Raven Posts
Read the latest from our student Bloggers
We're here to help you succeed!
Use our services search to explore our many support services.