Hey there folks!
It is crazy to think that after a busy term, we are down to the final two weeks of classes and the fall term coming to an end. While it may seem a little early to be considering employment, November is Financial Literacy Month and some summer job opportunities have closings as early as January! To help you consider your summer employment opportunities and be successful in your search, I have composed some tips to consider while looking at your options:
Make Use of Your Connections
Not all summer jobs are publicly posted or easily accessible to find. If you are looking for employment in a specific field, make use of your connections to express your interest in employment and to determine what opportunities are available.
Consider Your Future Direction
A summer contract is typically about 16 weeks, which is a perfect amount of time to help you consider your future and if your industry of interest will be a good fit. T your field of interest as a student allows you time to make changes in the event you realize you may want to explore another direction or the opportunity to network while completing your studies, which we know is super helpful as you enter the workforce upon graduation.
Clean Up Your Online Profiles
In a day and age where social media is a huge part of our everyday lives, it should come as a no surprise that it is a very common practice for future employers to conduct a quick Google search of your name before extending an interview or making any employment offers. Before submitting any applications, it may be worth combing through your social media platforms to see what's there. Consider that on many platforms, your "likes", "replies" and "tags" can often be seen by others, especially if you have public profiles. If you are unsure or uncomfortable at the thought of a future employer seeing your online profiles, I recommend making them private.
Don't Forget Key Words
While completing applications or expressing your interest in employment, make sure you are using language that aligns with the job description or the company. Many big companies that receive many applications make use of tools that evaluate the use of key words or "buzzwords" in applications. To make sure you are capitalizing on this, I recommend highlighting the key words, values or beliefs the company outlines online or in the job descriptions and finding a way to include them in your application genuinely and truthfully.
Do Your Research
Before applying to a company or for a position, do your research and read up on what the job entails! Make sure that the position and company align with your goals and will fit your needs before applying. Also, being well-informed about a company is helpful when creating an application or going for an interview!
Make Use of Your Resources
Here at Carleton, we are lucky to have several free resources available to us to help us find success. Most of these resources are available through Career Services and include things such as a drop-in career coaching, interview practice, job search support and networking events. I highly recommend checking out their website and services offered – there is truly something for everyone!
Now that I've shared my tips, this list was in no way created to induce stress or add to your plate. I know it's a very busy time of the year and finals should be your focus right now. This list was just created to add to your tool kit when the time comes to start considering you summer opportunities.
Good luck on your last week of classes and your finals; I hope you all have a relaxing, well-deserved break!
Recent Quote the Raven Posts
Read the latest from our student Bloggers
We're here to help you succeed online!
Use our services search to explore our many support services.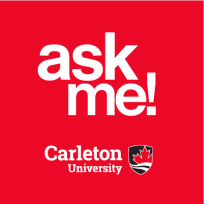 Ask Me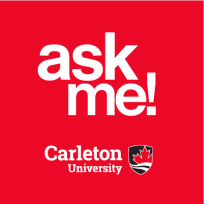 AskMe
What can we help you find?