Finals season is always stressful – even when we aren't in a pandemic. Help relieve some of that stress by taking advantage of all the fantastic resources that Carleton has to offer. While not every resource will work for you and your specific needs, you will definitely have no problem finding one that does work.
Centre for Student Academic Support (CSAS)
CSAS offers a number of different support options for students in a variety of programs. CASA offers one-on-one learning support sessions that are held on virtually via Microsoft Teams. You are required to register for a session by following the booking instructions located on the Learning Support Sessions page.
CSAS also offers a variety of interactive webinars that range in topics from balancing school, work and life to managing your procrastination to note-taking. You can register for these webinars on mySuccess in Carleton Central.
Peer Assisted Study Sessions (PASS)
PASS is a fantastic program that can be used by everyone as long as your course is supported by PASS. PASS offers a welcoming and supportive environment where you can work through material and ask questions that you might not have felt comfortable asking in class. It is very different from tutorials, discussion groups and labs since it is a relaxed, informal environment where you are not being graded.
In an average PASS workshop, students can work through a handout (that you can download before the session) with their peers and with the guidance from a PASS facilitator, who is a student who took the course and received an A- or above.
I found PASS to be a great way to prepare for an upcoming exam, final paper or test. Many sessions hold mock exams for your course that will help you prepare for your finals. To find out if your course is supported by PASS, please visit the PASS schedule. If attending a workshop, please download the corresponding PASS Worksheet.
Writing Support and Workshops
CSAS also offers writing support and workshops which provides all students with one-on-one Writing Consolation Sessions to improve your writing skills. If you have an essay that you can't seem to start or finish or you received feedback on an assignment that said your writing was unclear and wordy, you can receive help from these writing workshops.
The CSAS writing sessions are led by experienced writing consultants who can help you find ways to solve your writing challenges. These sessions are great for students who have take-home essay finals or short answer/essay style exams.
Science Student Success Centre (SSSC)
If you are in the Faculty of Science, the SSSC offers peer-to-peer mentoring support to help with study skills, time management and – specifically during exam seasons – helps you create your own personal study schedule. SSSC mentors are all upper year students.
The SSSC also has a bunch of workshops coming up such as Studying for Science Exams and Studying for Comp Sci Exams on Tuesday, March 23, 2021. These workshops go over how to study effectively, tackle multiple choice questions and more. SSSC services and upcoming events and workshops can be found on the SSSC website.
Sprott Academic Success Services
The Sprott School of Business organizes exam review sessions hosted by some of the business professors for students who are apart of Sprott. These exam reviews will be hosted until the last day of classes.
The Sprott Business Student Society also hosts separate exam reviews for all of the core Bachelor of Commerce and Bachelor of International Business courses.
As a fourth-year student, I have only used a few of the resources offered by Carleton University, but I wish that I had used more – especially in my first and second year. These resources are designed to help you succeed and there is nothing wrong with asking for some help, especially right now with the added stress and pressure of the COVID-19 pandemic.
Recent Quote the Raven Posts
Read the latest from our student Bloggers
We're here to help you succeed!
Use our services search to explore our many support services.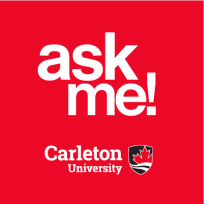 Ask Me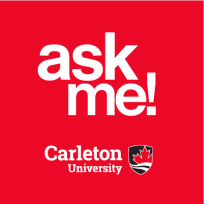 AskMe
What can we help you find?