Hey there! My name is JC Caramillo and I am currently a candidate for a Bachelor of Health Sciences with a concentration in Biomedical Sciences and a minor in Disability Studies – it's a long title, I know. Last academic year, I was working with Health Promotion as a placement student and I'll be returning as a Health Promotion Team Leader for the current academic year. I'm ecstatic to be providing my knowledge and wisdom with you, especially since this will my final year at Carleton University!
Hey Ravens, it's officially Winter Break! Whether this means catching up on schoolwork or relaxing, I hope you find some time to improve your health and wellness. Here, I'll be providing some suggestions on what you can do to foster your wellbeing!
Make yourself a healthy a breakfast. For me, this means sliced avocado seasoned with salt, pepper, chili flakes, and a squeeze of lemon! I pair this with some whole grain toast and a smoothie made with whatever frozen fruit is in my freezer. Of course, the idea of a 'healthy' breakfast is different for everyone, so eat what suits your diet!
Read a book that isn't a textbook. Personally, I feel like I never have time to read casually; Winter Break allows me to do this. We get caught up in the tens of readings we have for our classes that we forget about reading for fun. Pick up your favorite book or check the MacOdrum library website for one! My favorites are The Alchemist by Paulo Coehlo and Homo Deus: A Brief History of Tomorrow by Yuval N. Harari.
Go for a walk or a skate. I know it's cold outside but take advantage of your free time to enjoy the fresh air! Bring your skates to the Rideau Canal and enjoy the Ottawa skyline. If skating isn't your thing, take a stroll around your neighbourhood! Remember, Ottawa Public Health recommends wearing a mask outside when physical distancing is difficult; either way, it'll keep your face warmer!
Treat yourself to a self-care evening. Whether this involves a face mask, a warm bath and some music, or making yourself a homemade dinner, you deserve it! We know that school's been stressful so be sure to take time for yourself. To me, a self-care evening involves watching a movie with a bowl of popcorn!
Have an online date night with your family, friends, or partner. Social interaction during the COVID-19 pandemic is difficult; thankfully, we have online platforms that allow you to have face-to-face interactions with your loved ones. This could mean FaceTime, Zoom, Skype, or any other platform to help you have that needed social time with those close to your heart. My favourite thing to do is have dinner over Zoom and catch up with my friends!
I've kept it short and sweet since I'm sure you want to start your Winter Break as soon as possible! Do try out my recommendations, whether this means selecting a few or doing one each day! I hope you all have a great break, and we'll see you soon!
Recent Quote the Raven Posts
Read the latest from our student Bloggers
We're here to help you succeed online!
Use our services search to explore our many support services.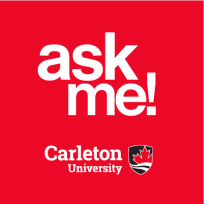 Ask Me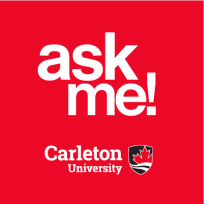 AskMe
What can we help you find?