In the past few days there has been a lot of talk about using the term physical distancing instead of social distancing and I'm all for it! As we adjust to this new normal it's important to find a balance between keeping our distance and keeping our routine. The first thing I noticed as I moved to working from home was that my step count had dropped, and not just a few hundred steps, a few thousand. Heck, the days where I don't go for a run I'm lucky to get in 3000 steps. Thinking about all that, I realized it was time to create a new routine, here are my tips to activate your days.
Add in short walks: No one ever said that physical distancing meant that you're locked into your home, unless you're in quarantine or self-isolation of course, if you're simply practicing physical distancing, nothing is stopping you from ramping up that step count. Start simple, in the morning, before you sit down in front of a lecture or episode of Love is Blind go for a quick walk. How far? Walk to your normal bus stop, and home again. If your bus stop is ridiculously close to your house, add one street, who knows, maybe tomorrow you'll want to do two! Do the same at the end of your day, just like leaving campus to take the bus home again.
Eat colourful food: No, I'm not encouraging you to diversify your takeout wrapper collection. I'm talking about vegetables! Not only does colourful food look better in your Instagram timeline, it's packed with vitamins and nutrients that will make you feel better, help you stay healthier and keep you full longer than that slide of white bread you were about to put in the toasted.
Phone* a friend: It's true, phoning a friend won't help you win Who Wants to be a Millionaire?, but calling, texting or video chatting with a friend is important in a time when so many of us are closing off the outside world. Missing your team, study group or campus club? Schedule a group chat and enjoy some laughs. Who knows, having a video chat on your schedule might even get you to take that shower you've been putting off.
Open a window or study outside: There are positive double digits in the forecast! I repeat, there are positive double digits in the forecast. It's time to take the textbooks and tablets outside. Even if you're in social-isolation or quarantine a nice burst of fresh air will do wonders to your mood and productivity.
Personal Time: So far this week I've spent my evenings playing scrabble and binging a few Netflix favourites, tonight I'll go for another run and tomorrow might be the perfect night for some video games.  No matter what your preferred way to unwind is scheduling some personal time is a great way to blow of some steam and refocus.
No matter what you do or how you reset throughout these challenging times just remember that you're not alone. There are people across the country and around the world going through the same thing and we're all happy to talk about it, about music or just about anything else, just reach out. And please, please take it easy on yourself, we're all new to this physical distancing thing and by the time we've 'figured it out' it will be all over.
Stay healthy, Ravens!
Recent Quote the Raven Posts
Read the latest from our student Bloggers
We're here to help you succeed online!
Use our services search to explore our many support services.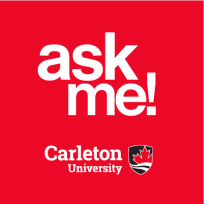 Ask Me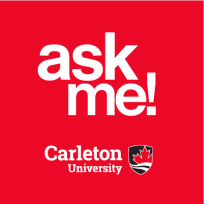 AskMe
What can we help you find?