The Future Learning Lab and Teaching and Learning Services is offering students the opportunity to participate in undergraduate research or to partner with teaching staff on course design projects! Applications for TLS' I-CUREUS Internship and the Students as Partners Program (SaPP) are now open for the fall term!
I-CUREUS provides an opportunity for undergraduate students to conduct paid research and gain hands-on experience in their discipline or area of interest. Internships may span from September 2023 to April 2024 for a maximum of 150 hours. If you have any questions about I-CUREUS, you are welcome to email icureus@carleton.ca!
SaPP offers opportunities for undergraduate students to partner with teaching staff and instructors in curriculum design through a paid program. Student and staff partners can work together on incorporating new technologies in the classroom, re-designing curriculum and syllabi and so much more! The program runs each term, with students working up to 130 hours. SaPP Projects can take place in the Fall Term or the Winter term, we are currently accepting applications for the fall 2023 term. Applications for winter 2024 will open in December. If you have any questions about SaPP, you are welcome to email sapp@carleton.ca!
Applications will close when the program reaches capacity, or on Monday, October 20, 2023. If you have a staff partner or research supervisor in mind, don't delay! Talk with them today about SaPP or I-CUREUS, and remember you are always welcome to ask questions.
Wednesday, September 13, 2023 in Academic, Employability, News
Share: Twitter, Facebook
We're here to help you succeed!
Use our services search to explore our many support services.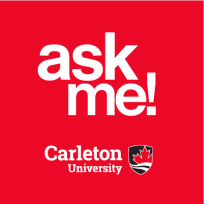 Ask Me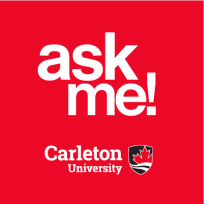 AskMe
What can we help you find?