With the annual Panda game on Sunday, October 1, 2023, it is important to keep ourselves and our community safe. By practicing safer substance use and being a good neighbour, Panda can be a fun, safe and respectful celebration of university sport.
Planning ahead and following Canada's guidance on alcohol [PDF, 739 KB] are just a few ways to reduce harm and be safer during and after the game. Other ways to reduce harm include:
Planning for a safe ride home.
Trying to stick to one substance. Mixing multiple substances, including prescription medications, can have harmful short- and long-term effects as well as increase the risk of overdose.
Knowing the signs of an overdose and carrying naloxone to temporarily reverse the effects of an overdose.
Staying hydrated before, during and after drinking or using other substances. This will help to reduce the harmful after effects of substances such as alcohol. Try having one glass of water between every one to two alcoholic beverages.
Eating a nutritious meal prior to consuming substances and make sure to snack throughout the day.
Avoiding consuming substances alone.
Letting a friend know what your plans are and where you will be in advance. Be sure to have a plan to contact help if you need it.
Setting limits for yourself and sticking to them.
For more harm reduction tips and additional information on specific substances visit the Carleton Mental Health and Wellness website.
Be a Good Neighbour
It is important to do your best to be a good neighbour and represent the Ravens with pride before, during and after the Panda Game. If you are planning to host or attend any gatherings, be sure to remain respectful of neighbours by:
Limiting the number of guests and stick to the people you know and trust.
Letting your neighbours know about the gathering in advance and ask if they have any concerns.
Keeping noise levels low; excessive noise at any time of the day is illegal if it is considered a nuisance by your neighbours and the fines can be significant.
Cleaning up after yourself and refrain from disruptive actions like littering and vandalism.
Reminding your guests to be considerate of the community.
The responsibility is yours whether you are a guest or are hosting a pre/post-game gathering.
PandaFest 2023
The fun doesn't at the sidelines – get ready to celebrate Pedro and the Ravens at the first-ever PandaFest!
Bring the energy to the post-Panda party on the University of Ottawa's campus. Bring your own beverages and enjoy free food, merch and a DJ!
Don't Invite Them to the Party
Please be advised the Ottawa Police Service (OPS), Ottawa By-Law and Regulatory Services and the Alcohol Gaming Commission of Ontario (AGCO) will have a large and sustained presence in the ByWard Market, Old Ottawa South and Sandy Hill areas all weekend to monitor partying and activities related to Panda game.
Officers will be present to ensure safe and law-abiding behaviour, focusing on Liquor License Act offences and general conduct issues. There will be strict enforcement with fines.
We wish you a safe and fun Panda game. Go Ravens!
Monday, September 25, 2023 in Campus Life, CU Parents, Mobile announcements, News, Wellness
Share: Twitter, Facebook
We're here to help you succeed!
Use our services search to explore our many support services.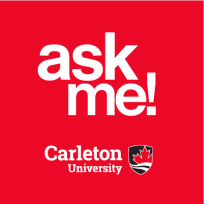 Ask Me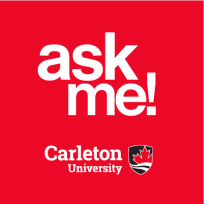 AskMe
What can we help you find?