This news post is more than one year old and has been retained for archive purposes. The information below may no longer be relevant.
Make sure you are aware of the separate deadlines for financial and academic withdrawal!
Making registration decisions in Carleton Central involves making a financial and academic commitment for the courses you choose, regardless of attendance. If you do not attend – you must withdraw in Carleton Central (log in through Carleton360 from the current students site) within the published deadlines to cancel your registration. A fee adjustment is dependent on registration being canceled within the published fee deadlines and dependent on your course load.
Note: a course dropped after the deadline for financial withdrawal will receive a grade of Withdrawn (WDN), which appears on your official transcript.
Even if you miss the deadline for financial withdrawal, you might decide to drop a course to avoid a failure or a poor grade showing up on your student record and bringing down your Cumulative Grade Point Average (CGPA). The last day for academic withdrawal varies by term, and it has changed from previous years. It is your responsibility to drop the course via Carleton Central within the published dates. Make sure you know the deadline to drop a course (see Academic Withdrawal)!
If you are considering withdrawing from a course, you may want to talk to an advisor first. Course withdrawal may affect your student status, as well as your eligibility for student funding, immigration status, residence accommodation and participation in varsity sports, etc. Additionally, remember that once you choose your courses, you must use the "Calculate amount to pay" button to determine the correct amount of fees to pay.
Note: Carleton Central is your one-stop shop for registration activities. If you are interested in taking a course, make sure to complete your registration. Simply attending a course does not mean you are registered in it, nor is it grounds for petition or appeal.
Monday, September 19, 2022 in Academic, Finances, News
Share: Twitter, Facebook
We're here to help you succeed!
Use our services search to explore our many support services.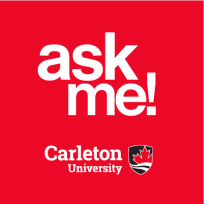 Ask Me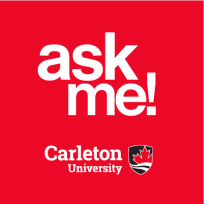 AskMe
What can we help you find?