This news post is more than one year old and has been retained for archive purposes. The information below may no longer be relevant.
We're pleased to welcome you (or welcome you back) to our beautiful campus – whether you've been here before or are joining us for the first time.
We've changed a bit over the last few years! If it's been a while since you've seen a Carleton classroom or the canal, you'll notice some changes to getting to and around campus, some new buildings and new spots for sustenance.
Getting To and Around Campus
To help with traffic flow, there are now two left turn lanes from campus onto Bronson Ave. northbound as well as enhanced pedestrian and bicycle crossings at the traffic lights. Travel safe!
A new roundabout near the Bronson Ave. entrance and parking lot 7 helps traffic flow on campus. Follow the rules of the road when using the roundabout, including waiting for an adequate gap in traffic to enter, travelling counter-clockwise, signalling to exit and yielding to pedestrians.
Taking transit to campus is a little easier with Raven Rd. now extended to Bronson Ave. for bus traffic. Please note this section of road is restricted and is only for bus traffic.
A new pedestrian and cycling bridge spans the Rideau River, connecting campus near Richcraft Hall to Vincent Massey Park. This bridge is part of the O-Train Line 2 expansion work and is not yet open.
To help you navigate campus, check out the Carleton campus map. Print copies of this map are available at offices and departments across campus.
New Spaces and Buildings
There's are some beautiful new spaces on campus!
The Nicol Building is an award-winning space home to the Sprott School of Business, with classrooms, meeting spaces and the Innovation Hub. The Nicol Building is located on Campus Ave. next to the Architecture Building, the University Centre and Health Sciences Building.
Carleton's engineering and design students will soon have access to a new space—called the Engineering and Design Centre (EDC)—to collaborate to construct their designs for academic and extracurricular projects. The EDC, connected to the Mackenzie Building on Library Road, will feature a maker lab, workshop bays and design rooms.
Ground has been broken and construction begun on a new state-of-the-art residence building. Located at the north end of the residence precinct, the building will be home to 450 students once completed.
Dining Options
Looking for a caffeine boost or snack on campus? Quench your thirst at the new Starbucks location in Residence Commons or Bridgehead Coffee in the Nicol Building.
Visit the Dining Services website for locations and hours.
Library Study Space
The MacOdrum Library is well-known as a spot to study. Along with silent study floors, independent study corrals and bookable study rooms, the library has a new study space on the tunnel level.
Gender-Inclusive Washrooms
Carleton has added more gender-inclusive washrooms on campus over the last few years. For a full list, please visit the Trans and Nonbinary Resources' listing.
Ask Me Campaign
We know you are navigating new experiences after a few challenging years. We're ready to answer your questions and welcome you to campus and the Carleton community.
Faculty and staff will be wearing red Ask Me buttons in person and displaying them on their departmental social media profiles. Please reach out to faculty and staff displaying the Ask Me buttons with any questions you may have – we're here to help.
Thursday, August 18, 2022 in Academic, Campus Life, CU Parents, Link in Bio, News
Share: Twitter, Facebook
We're here to help you succeed!
Use our services search to explore our many support services.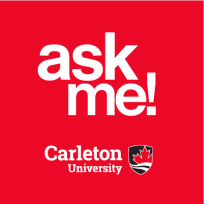 Ask Me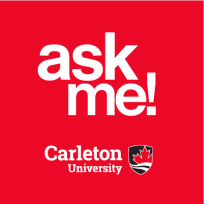 AskMe
What can we help you find?