The Carleton Bookstore is here to make finding your textbooks as easy as possible. Simply enter your Carleton ID on the Bookstore homepage and you'll be shown all the course materials available for your classes.
If materials don't show up for one of your classes, simply click "email me" and we'll notify you when it's available!
We're also here to help you save money on your textbooks. You save 25 per cent when you purchase a used textbook, you can save up to 80 per cent when you rent your textbook, and some texts will be offered in a variety of formats (such as hardcover, softcover, digital) at different price points.
Still have questions? We're open for in-person shopping! Stop by The Bookstore on the first floor of the University Centre, and we can help you find everything that you need. You can email the Bookstore, call us at 613-520-3832, or try our chatbot.
Thursday, September 9, 2021 in Academic, News, online
Share: Twitter, Facebook
We're here to help you succeed online!
Use our services search to explore our many support services.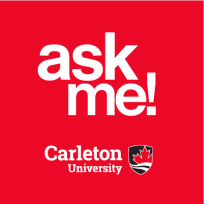 Ask Me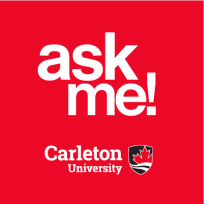 AskMe
What can we help you find?