This news post is more than one year old and has been retained for archive purposes. The information below may no longer be relevant.
Please be aware there are currently account closure and job scam phishing emails circulating through the Carleton community.
The messages may:
Indicate a university-related account or access to a university service will be disabled, terminated, or closed unless you submit information or login to a website to keep the account active.
Offer jobs as personal assistants, secret shoppers or marketers. They may request that you visit a website or send an email to apply for a job.
Have subject lines such as: We Received A Request From You, You have got an urgent message, ACT NOW, JOB VACANCY, JOB OFFER, WORK AT YOUR CONVENIENCE
Do not provide any personal information, send a reply, or interact with the sender in any way.
If you have clicked on a link or submitted any information through one of these emails, please change your MyCarletonOne password immediately. If you require assistance, please contact the ITS Service Desk.
Further details on this most recent phishing attempt can be found here.
How can you tell if an email or online post is a scam? 
The email appears to come from someone at the university, but has an [External Email] tag, it may be a phishing message
Requires a fee to apply for a job or asks you to send money – Bitcoin, gift card, cheque, etc.
Requests your password or directs you to a webform asking for your password
Has an immediate action such as "download this now" or "click on the link below"
Tries to invoke an emotional response to get you to take an action without thinking
Is filled with spelling and grammatical errors
If you receive an email that you're not sure is legitimate, here's what you can do:
Remember, Carleton will never ask you for your password!
For more tips on protecting yourself online, please visit the IT security web page.
Tuesday, September 7, 2021 in Academic, CU Parents, News, online
Share: Twitter, Facebook
We're here to help you succeed!
Use our services search to explore our many support services.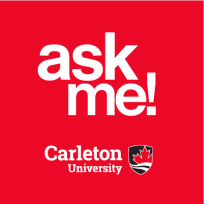 Ask Me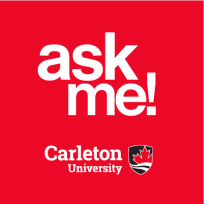 AskMe
What can we help you find?