As the COVID-19 pandemic continues, it can be challenging to continue to stay home, wear a mask, wash your hands, and isolate if you are ill.
However, it is more important than ever to continue to follow public health guidance to keep yourself and your loved ones safe and healthy. COVID-19 impacts people of all ages – including young people.
Variants of concern are more transmissible, spreading more quickly and easily, and can cause more severe illness. Multiple variants of the virus that causes COVID-19 have been found around the world, including in Canada. For more information on COVID-19 variants, visit Ottawa Public Health's website.
The Government of Ontario has enacted a state of emergency and stay-at-home order which came into effect for the entire province as of 12:01 a.m. on April 8, 2021.
The stay-at-home order requires everyone to remain at home with exceptions for permitted purposes or activities, such as going to the grocery store or pharmacy, accessing health care services (including getting vaccinated), outdoor exercise or for work that cannot be performed remotely. Accordingly, in line with provincial regulations during the state of emergency and stay-at-home order, everyone is asked to limit trips outside of their home.
Additionally, indoor gatherings are not permitted, and outdoor social gatherings are limited to members of the same household. Everyone should also wear a mask or face covering. For more information on how the state of emergency and stay-at-home order impacts Carleton, visit the COVID-19 website.
Friday, April 23, 2021 in Campus Life, Coronavirus, News, online
Share: Twitter, Facebook
We're here to help you succeed online!
Use our services search to explore our many support services.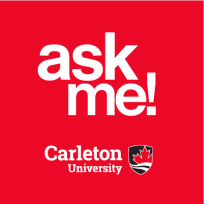 Ask Me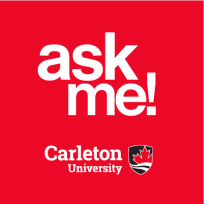 AskMe
What can we help you find?