Last year's winners of the Adrian Chan Award join the Carleton Pathway Podcast to talk about the engineering community on campus, what got them involved on campus, and how it prepared them for great careers as recent alumni. Still involved on-campus Johan Prent and Teo Blidaru share what led them to become engaged members of the engineering community, how it helped shape who they are today, and the honour of winning the award last year. The Adrian Chan Award for Volunteer and Community Service is an award issued annually, to a full–time undergraduate or graduate student enrolled in an Engineering program in the Faculty of Engineering and Design.
Inside the Episode
8:53 = Johan was president of the Carleton Student Engineering Society (CSES). This inclusive club provides engineering student members with academic, professional, and social resources on campus!
8:56 = Johan was a volunteer with Carleton's Senate, the university's most senior academic body! With over 80 members, the Senate is tasked with making important campus decisions. If you are an undergraduate student, consider joining the Senate as a student representative!
14:10 = Johan mentions his involvement with Carleton's co-op program. The Co-operative Education program combines traditional, in-class education with a hands-on experience!
40:44 = Teo mentions the significance of Fall Orientation in her first year. Fall Orientation provides students with a week of fun activities, meeting fellow Ravens and transitioning to university life.
40:54 = Looking to virtually socialize with your peers? Teo mentions the student groups present in Carleton's student life. To view the full list of clubs and societies available virtually at Carleton, check out the Carleton University Students' Association (CUSA) website.
41:38 = An area of Teo's notable campus involvement was with MATH Matters, which is a math refresher course for first-year students entering degree programs at Carleton with a heavy math component.
Monday, March 1, 2021 in Academic, Campus Life, Employability, Faculty, News, Pathway Podcast
Share: Twitter, Facebook
We're here to help you succeed online!
Use our services search to explore our many support services.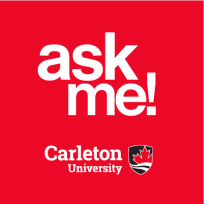 Ask Me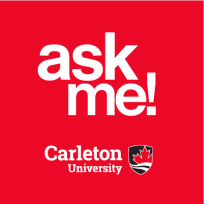 AskMe
What can we help you find?