Information enclosed:
As a follow up to the message regarding the use of flexible, compassionate grading options for undergraduate students in the Fall 2020 and Winter 2021 terms, the Carleton University Senate has approved the use of Satisfactory (SAT) grading for the Winter 2021 term. Specifically, Senate has approved the optional conversion of one 0.5 credit grade to SAT for the Winter 2021 term. This would be in addition to the 0.5 credit grade available to you in the Fall 2020 term that Senate passed in October, allowing for a maximum of 1.0 credit to be converted to SAT during the Fall-Winter 2020/21 terms.
In other words, you will now be able to request to designate one 0.5 credit passing grade to SAT in the Fall 2020 term and one 0.5 credit passing grade to SAT in the Winter 2021 term. Alternatively, you may instead request that a passing grade for one full year (fall/winter) 1.0 credit is converted to SAT in the Winter 2021 term.
If you choose to request the alternative notation of SAT, you will still be required to meet the minimum prerequisite grades for future courses, regardless of whether the grade has been replaced by the alternative notation. The original letter grade will remain accessible to the University for internal purposes only but will not appear on your transcript or be used in the calculation of CGPA. The SAT Request Form for 0.5 credit Fall 2020 courses will be made available on the Registrar's Office website on Dec. 14, 2020.
As previously communicated, except for failing grades assigned as a result of an academic integrity violation, Fail (F) grades will automatically be converted to UNS by the Registrar's Office for Fall 2020 and Winter 2021 term courses.
Please see the SAT/UNS FAQ webpage that covers a variety of questions and information relating to SAT/UNS. We encourage you to carefully review this webpage before making your decision to designate any of your grades as SAT. If you have additional questions regarding the SAT/UNS designation, please contact academicadvising@carleton.ca to meet with an academic advisor virtually.
Wishing you all the best as you complete your final assignments and exams for the fall term,
Suzanne Blanchard
Vice-President (Students and Enrolment) and University Registrar
Monday, November 30, 2020 in Academic, Announcements, CU Parents, Faculty, Link in Bio, News, online
Share: Twitter, Facebook
We're here to help you succeed online!
Use our services search to explore our many support services.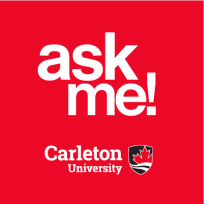 Ask Me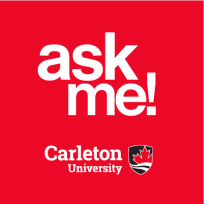 AskMe
What can we help you find?