An audit is your tailor-made map to navigating through your degree requirements. It records your registration and current academic status. The audit is an ever-changing document and it is critical that you review your audit often, especially after you have added or dropped courses. You have access to your audit 24-hours a day, 7 days a week through Carleton Central.
To view your audit online, simply log in to Carleton Central and select "myAudit – submit an Audit" from the Student Records menu and follow the directions from there.
If you have difficulties understanding your audit, the Academic Advising Centre (AAC) has a great online resource with tips and helpful FAQs on how to read your audit. We strongly encourage you to check the Academic Audit page out because having a strong understanding of how to read your audit is an important strategy for selecting your courses at registration, as well as for graduation.
The Academic Status Report (ASR) is a companion tool for the academic audit, developed in Carleton Central, that displays real-time information regarding your degree program status in a user-friendly format. The ASR is designed to highlight many of the common graduation requirements and show you if you're on track to meet them.
The ASR aims to address potential barriers you may encounter in your degree program in terms of the high-level University requirements you need to meet in order to graduate. The ASR will also remind you if you have additional course and/or program requirements left to meet and may encourage you to meet with an Academic Advisor based on your individual progression.
In addition, please be aware of all your deadlines. Be sure to visit the dates and deadlines webpage for all important registration related dates.
Thursday, December 19, 2019 in Academic, Campus Life, News
Share: Twitter, Facebook
We're here to help you succeed online!
Use our services search to explore our many support services.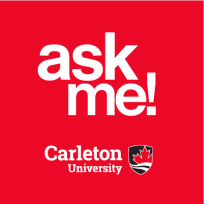 Ask Me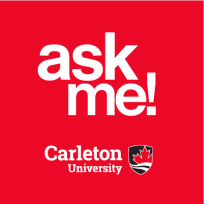 AskMe
What can we help you find?