This fall, Carleton University has been working with various stakeholders during a number of strategic consultations. These consultations would not be complete without the invaluable feedback and ideas from students like you. There is still time to get involved and to share your thoughts on important subjects like the Coordinated Accessibility Strategy, the Carleton University Indigenous Strategic Initiatives Committee (CUISIC) Draft Calls to Action, the Campus Sexual Violence Prevention Strategy and the Strategic Integrated Plan.
Coordinated Accessibility Strategy
As part of the process to develop a Coordinated Accessibility Strategy, Carleton is accepting feedback from the community on the draft version of the Strategy.
Feedback can be submitted online or by e-mail at accessibilitystrategy@carleton.ca and will continue to be collected until November 15, 2019.
CUISIC Draft Calls to Action
Based on the feedback gathered during these consultations, the committee has published a set of 41 draft Carleton-specific Calls to Action as part of an institutional response to the recommendations of the Truth and Reconciliation Commission.
The committee invites you to provide your feedback on the draft Calls to Action online by Friday, November 15, 2019, or to participate in an upcoming consultation session on Tuesday, November 12 or Wednesday, November 13, 2019.
Campus Sexual Violence Prevention Strategy
The Sexual Violence Prevention and Education Committee has published a draft Campus Prevention Strategy for Sexual Violence. Members of the Carleton community are encouraged to review the draft strategy and provide feedback through the consultation website.
Students are also invited to take part in a design-thinking session on Tuesday, November 19, 2019.
Strategic Integrated Plan
The Strategic Integrated Planning (SIP) Task Force has been actively engaging the Carleton community in interactive discussions about Carleton's strengths and vision for the future. Consultations are continuing and you can keep up to date on the process by visiting the Strategic Integrated Plan website.
Friday, November 8, 2019 in Academic, Campus Life, News
Share: Twitter, Facebook
We're here to help you succeed online!
Use our services search to explore our many support services.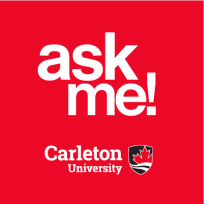 Ask Me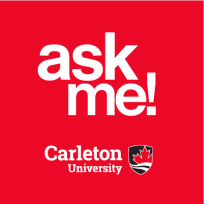 AskMe
What can we help you find?