This news post is more than one year old and has been retained for archive purposes. The information below may no longer be relevant.
Carleton University is very pleased to welcome Staci Loiselle, the new Indigenous counsellor in the Centre for Indigenous Initiatives.
Staci's family originates from the Mohawk territory of Kahnwà:ke. Staci is a registered psychotherapist who has worked with the Indigenous community in Ottawa the last five years.
Staci will be offering programming and resources on campus in the Ojigkwanong Centre, 228 Paterson Hall. She also has a counselling office in the Department of Equity and Inclusive Communities (EIC), third floor of the Carleton Technology and Training Centre (CTTC), for one-on-one confidential counselling to discuss personal, mental health or academic challenges.
To book an appointment, please call 613-528-5622 or drop-by EIC at 3800 CTTC.
In addition to having an Indigenous counsellor Carleton University is also proud to offer individual counselling support for graduate students. A full list of counselling support services available on campus can be found on the Health Services website.
Wednesday, October 2, 2019 in Faculty, News, Wellness
Share: Twitter, Facebook
We're here to help you succeed!
Use our services search to explore our many support services.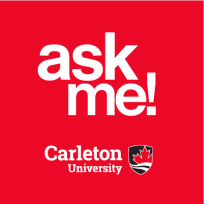 Ask Me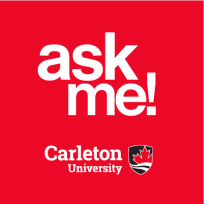 AskMe
What can we help you find?